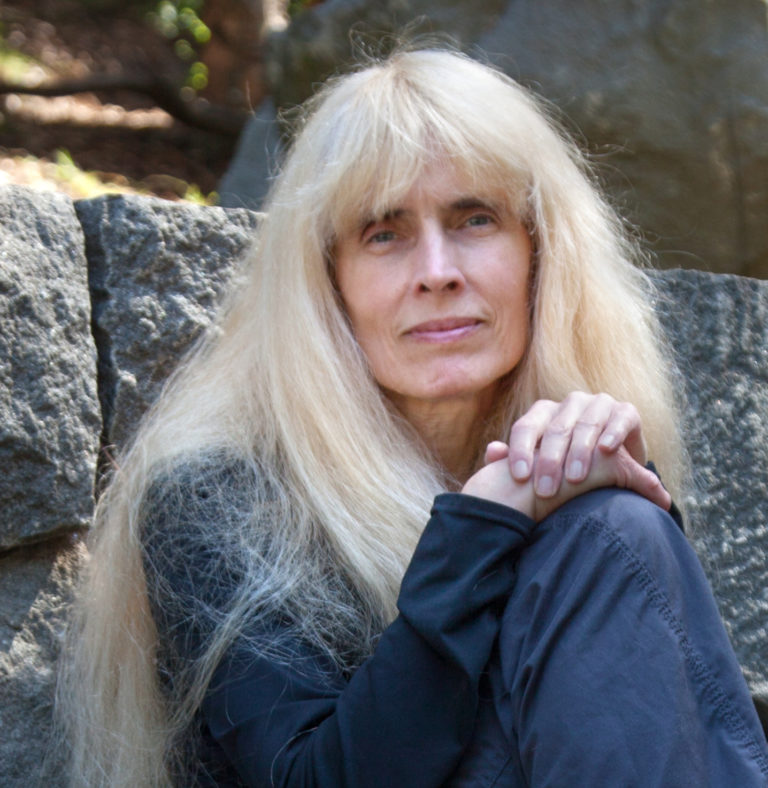 Carrie Heeter, PhD, RYS200
Meditation Designer
Author
Director of Yoga Mind Tools
Retired Professor of Media and Information, Michigan State University

Contact Carrie at [email protected]


Carrie is the author of An Inside Look at Meditation: Experiences for healing, support, and transformation.
She is a meditation teacher, game designer, and research scientist. For the last decade her work has focused on yoga-based meditation, delving deep into neuroscience and yoga.
She has studied meditation and yoga in the Viniyoga system of T.K.V. Desikachar with her primary teacher, Marcel Allbritton, as well as classes and programs with Chase Bossart, Director of the Yoga Well Institute.
She recently retired from a long career as professor of Media and Information at Michigan State University to be able to devote more time to her work with meditation.
Carrie designed and directed development of more than 50 interactive experiences including meditations, games, online learning systems, virtual reality, and patient empowerment software. Her many awards include Discover Magazine's Software Innovation of the Year and Meaningful Play's Most Innovative Game. She has published more than 100 scholarly books, chapters, articles, and proceedings about meditation, individual and social impacts of interactive technology, virtual reality, and serious games.

Marcel Allbritton, PhD, C-IAYT
Clinical Yoga Therapist, Yoga for Practitioners
yogaforpractitioners.com
doingdifferently.com
coreresonanceworks.com
Contact Marcel at [email protected]



Marcel has been a consultant for Yoga Mind Tools since the company began in 2013.

Marcel is a Clinical Yoga Therapist who also mentors students in the study and practice of Yoga. (www.yogaforpractitioners.com)

He has been mentored by Chase Bossart of Yoga Well Institute since 2005. Before he discovered Yoga, Marcel received a PhD in Organization Development. Marcel brings his work in healing and yoga and his expertise in organizational development together to create Core Resonance Works. (www.coreresonanceworks.com).

Core Resonance helps individuals and organizations work from and with their core alignment. The foundation of his work is helping individuals and organizations apply, practice, and integrate principles of healing. Marcel has a podcast called Doing Differently about healing and transformation. (www.doingdifferently.com)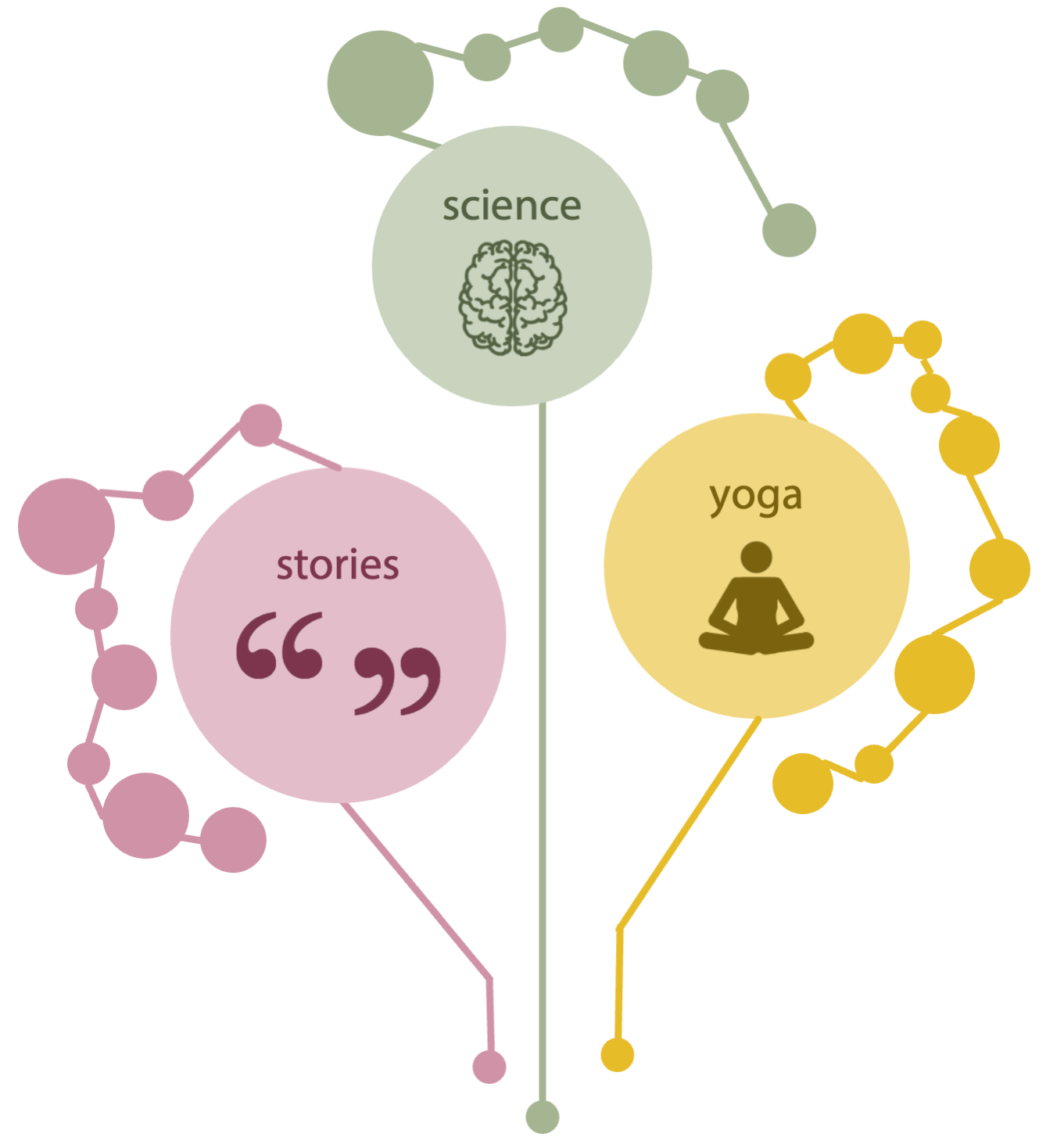 Research shows that doing yoga mind tool meditations regularly over time…
Supports wellbeing
Improves how the mind and body respond to stress
Increases awareness, attention, and self-regulation
Scientific research shows that doing Yoga Mind Tools movement meditations helps healthcare professionals manage stress, combat burnout, and improve the ways the mind and body work together.
The frequency of meditation was linked to significant improvements in mind-body integration, evidenced by increased attention regulation and self-regulation. In addition, higher interoceptive awareness was significantly related to lower burnout, particularly lower work exhaustion. Interpersonal disengagement became rare and temporary.
We worked with the healthcare organization to optimize ways of delivering the meditations.
Yoga Mind Tools creates customized yoga-based meditations, interventions, and programs.
Our process begins with understanding the audience and the goal or need. From there, we apply our knowledge of how the mind-body functions, bringing together yoga, neuroscience, and game design to create experiences.
We work with organizations and individuals who are interested in self care, transformation, and quality of life. We are about giving people experiences that help them discover and embody their authentic self. We believe customized and targeted solutions are best for addressing specific needs and goals. We believe in merging ancient wisdom with modern science. We believe meditation, exploration and healing can be playful and effective. We can explain how and why what we do works and why it is effective.

5 Great reasons to do Yoga Mind Tools meditations
1. Doing the meditations helps shift you into a different, more balanced way of being
"I have a lot going on in my head and in my body. It is so helpful to shift into a different way of being during the meditation."
"I did the meditation to help prepare my energy and brain to be ready to show up and focus on an important activity."
"The meditations are a welcome brain reset."
"I felt calmer and less scattered after doing the meditation."
"Now I feel more relaxed than I was all day."
2. The meditations help you connect with positive feelings, emotions, and experiences
"I felt body sensations of carefree summer joy as a kid."
"The memory made me feel warm and cozy inside."
"I have been very busy and this meditation brought me away from the busy feeling. I didn't want to leave the meditation so I have just stayed in my chair with a gentle joyful feeling. My body is much calmer. There is a space for myself. I will get up soon and take this feeling with me."
"I'm reminded this morning of the power of gratitude to change my mind about how I'm feeling today. I woke up not feeling great today. It's raining and I really just want to go back to bed. But as I brought to mind all the things I'm grateful for, I felt my mood shift ever so slightly. I still feel tired but I don't have to focus on that. I can choose where I put my focus."
3. You notice aspects of who you are and how your mind and body work
"Carrie's meditations help me access my self in ways I otherwise can't."
"I did this for a second time just now and, man, I had a different experience."
"The feeling of gratitude for me created space internally, perhaps centered in my stomach. Externally there was no space, but it felt full without there being pressure. There was warmth as well, and my focus was largely on that outside space."
"When I sat down to do the meditation today my mind was active with all the reasons I don't have 10 mins to do this. This is pretty common for me and I find it fascinating that my mind holds on to this story day after day. Now, post mediation, I know that what I need in those moments of "I don't have time" is to slow down instead of speeding up. I have exactly the time I need to do the things most important to me."
"I was pleasantly surprised to see how calming this meditation was! Before starting it, my muscles were feeling tired (had exercised a bunch in the afternoon) but I had this overall feeling of restlessness that was taking over me, like if I had too much energy in my body but my mind didn't know what to do with it (note to self: probably shouldn't drink coffee after 8pm and/or play an intensive multitasking game before going to bed.)"
"Doing the meditations feels creative each time aspects of me show up and my mind makes new connections."
4. There is always a new meditation to experience and reflect on
"Through movement and breathing, Carrie sets the stage for wild inner adventures that are consistently surprising, fun, and healing."
"While doing the movements, I pictured myself as the big Fall tree, moving around with the wind. It felt very grounding and relaxing!!"
"During the meditation I was drawn to a large Sycamore Tree. I was in touch with many aspects of it from the playful dancing leaves on top, the long swaying branches, the trunk with its speckled bark as it grew wider toward the ground. I imagined the roots spreading far and wide. No wind will blow this tree down. Then I saw my own life in relation to the tree… feeling the support of being rooted and the freedom of the dancing leaves."
"I chose a very different tree from my last meditation. Today it was a very stately, well pruned tall Ginkgo that stands in the middle of a manicured front yard that I pass on my walk. So I played with what it might feel like to be so stately receiving so much care. It was kind of uncomfortable at first. After a while I began to take in the care and to feel the many ways I have been cared for by my family and people in my life. And finally it all poured into feeling loved. What a gift!"
5. Sharing your reflections with others in our meditation circles and programs is motivating and enlightening
"It's so interesting to read other people's reflections."
"Reflecting on and sharing my experiences helps me appreciate more fully what happened."
" I love reading all the comments and shares."
"I love Carrie's delight, expertise, and curiosity about our experiences to hear about upcoming opportunities and learn how meditation and science can help you be even more you."